April 20, 2018
Posted by:

Admin

Category:

Bitcoin News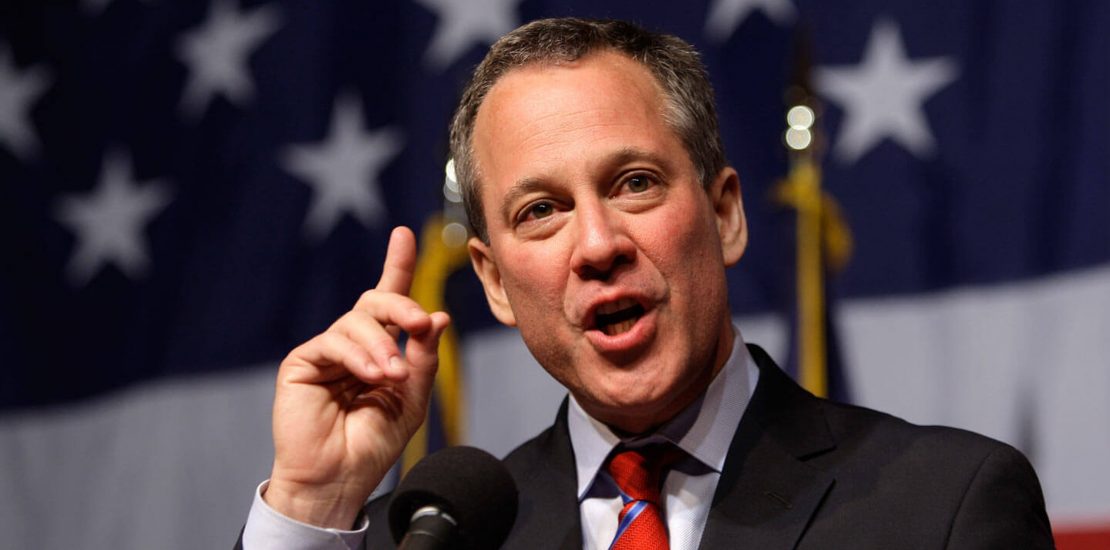 An investigation has been launched into Bitcoin trading. The goal of which is to sort of clear the air on what is considered a murky trading platform. Bitcoin's rise and fall over the past few months highlight the ebb and flow of the stock market, particularly with a commodity popularized by speculation. This investigation seems like a smokescreen attempt to introduce some type of regulation on the decentralized currency, which could bode poorly for the alternative currency form.
AG Eric Schneiderman wrote to Coinbase, Gemini, Bit Trust and several other exchanges specializing in cryptocurrencies. The letters request information on investors and traders in the digital currency market. Schneiderman stated that US consumers have a right to "transparency and accountability" when it comes to investments. He feels that consumers are left in the dark with cryptocurrency information, meaning they are basically investing blindly. He has termed his movement the Virtual Markets Integrity Initiative.
The fact that this report is being conducted is interesting given that Bitcoin is a decentralized currency. There is no government or regulatory body in charge of the currency. Financial companies do not like cryptocurrencies because they do not have a hold on it. In fact, the International Monetary Fund boss Christine Lagarde recently called out for regulation with alternative currencies right before this probe was called for.
Bitcoin is already doing well. It is the leading cryptocurrency and applicable to multiple sectors. There is Bitcoin shopping, Bitcoin gambling, Bitcoin services and more. People have not had any issues with turning their Bitcoin into money and the blockchain is running smoothly. So, what is the point of this probe?
Schneiderman's mission seems to be an echo of what Lagarde wants. She claims that regulation will only benefit cryptocurrencies. It is true that regulation helps under certain circumstances, but Bitcoin seems to be doing just fine on its own. She likened Bitcoin to other modern technologies that while have improved our lives, still needed some supervision and regulation to help bring out their best.
Part of Schneiderman's probe looks into preventative measures for money laundering and hacks. Both of these problems have been associated with illegal gambling sites, but properly licensed and regulated ventures do not have these issues. Once the results of the questionnaires sent out are retrieved, Schneiderman will make a decision regarding New York's market. The investigation could have more far-reaching implications, but that remains to be seen.
There is no timetable for the investigation. There is also no telling what the result of the investigation will be. Bitcoin is publicly owned and traded, meaning it would be difficult to establish a regulatory hold on the cryptocurrency. As far as Bitcoin casino gambling goes, gamblers can continue to use Bitcoin as they have been. This investigation, if it does anything, will only affect NY. It is more likely that nothing will come of this for some time.